Car Rentals Rhodes island


All you need to know to rent a car in rhodes island of Greece.
To hire a car in Rhodes island you must usually be at least 22 years old – 25 for certain cars – and most companies also have an upper age limit, e.g. 65.
Drivers must produce a valid licence and non-EU licence holders require an international driving permit.
All the drivers' names must be entered on the hire agreement.
The major car hire companies, such as  Avis, Budget, EasyCar, Europcar, and Hertz, have offices around the island of Rhodes and at major Diagoras airport.
Also you can book Online from the Top Local Rent a car Companies, as  :

Efrem Rent a car in Faliraki  –  www.efremrentacar.gr


City club faliraki rent a car – http://cityclubrentals.com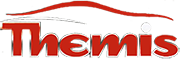 Themis rhodes island rent a car – http://www.themisrentacar.com
Rhodes auto Rentals in kolympia – http://autorentalsrhodes.com
You may be approached at airports by representatives of local companies, most of which are reputable (but check their credentials).
If you're a visitor, it's advisable to reserve a hire car before arriving in Rhodes , particularly during peak periods.
Prices for car rentals in Rhodes island
Car hire in Rhodes  is the cheapest in Greece , due mainly to the cut-throat competition, particularly during off-peak periods.
The rates of major international companies vary little, although you may get a better deal by booking well in advance.
One of the advantages of using a national or international company is that you can hire a car in one town and drop it off in another, although you should check the cost of this service.
Although cheaper, some small local companies require you to return the car to the office you got it from or to the local airport.
Most companies have low rates for weekend hire, e.g. from 5pm on Friday to noon on Monday, and for rentals of 14 days or longer.
When comparing rates, check that prices include insurance and taxes (VAT at 24 per cent), that insurance cover (including personal accident) is adequate and that there are no hidden costs.